XLOC makes complex processes simple, driving content every step of the way
Perfected over 20 years, XLOC is the powerful Content Management System (CMS) dedicated to the development of global video games. XLOC manages your global assets – including text, audio and art – throughout the multilingual game development process and streamlines your production pipeline regardless of game type, size or genre.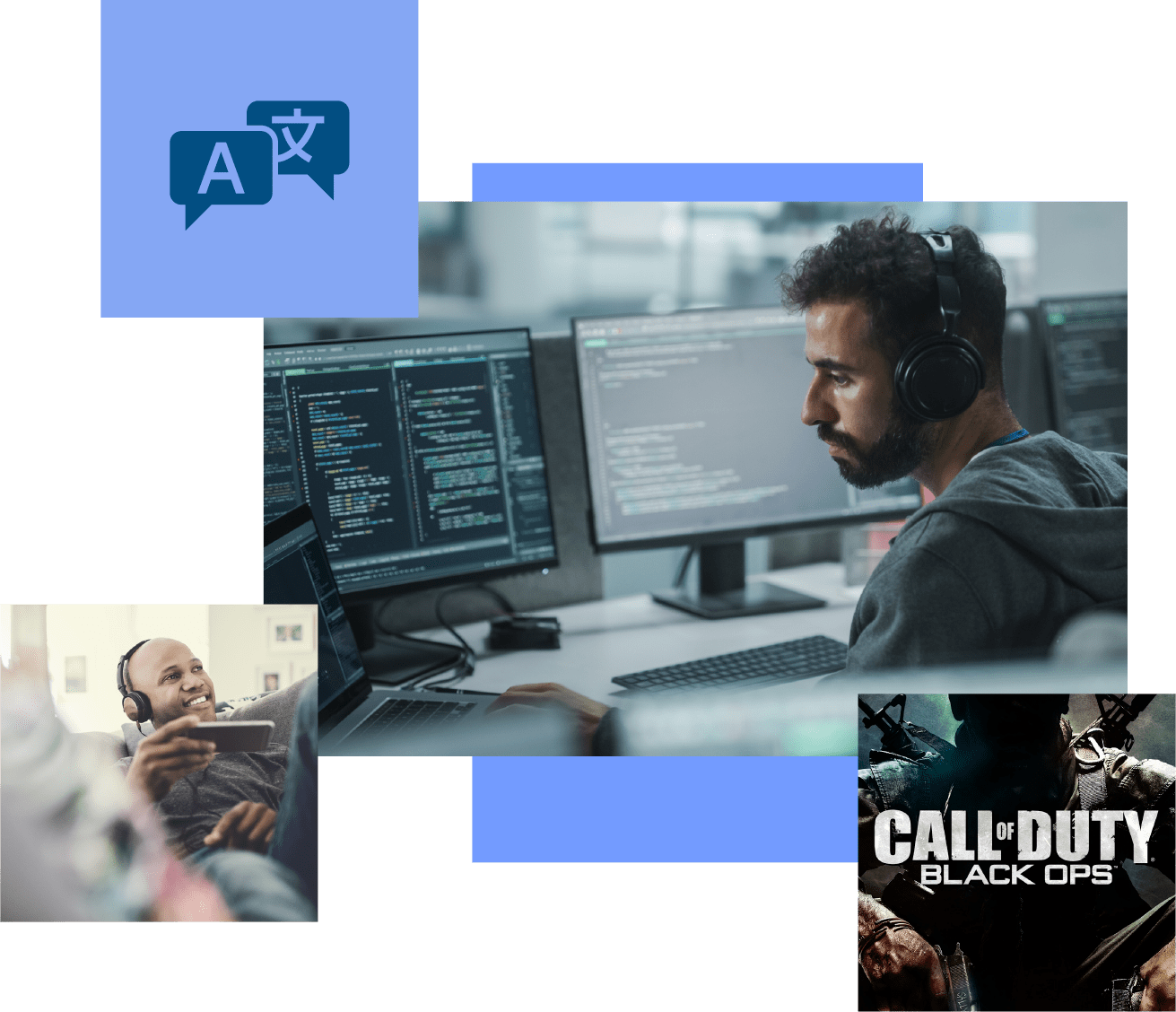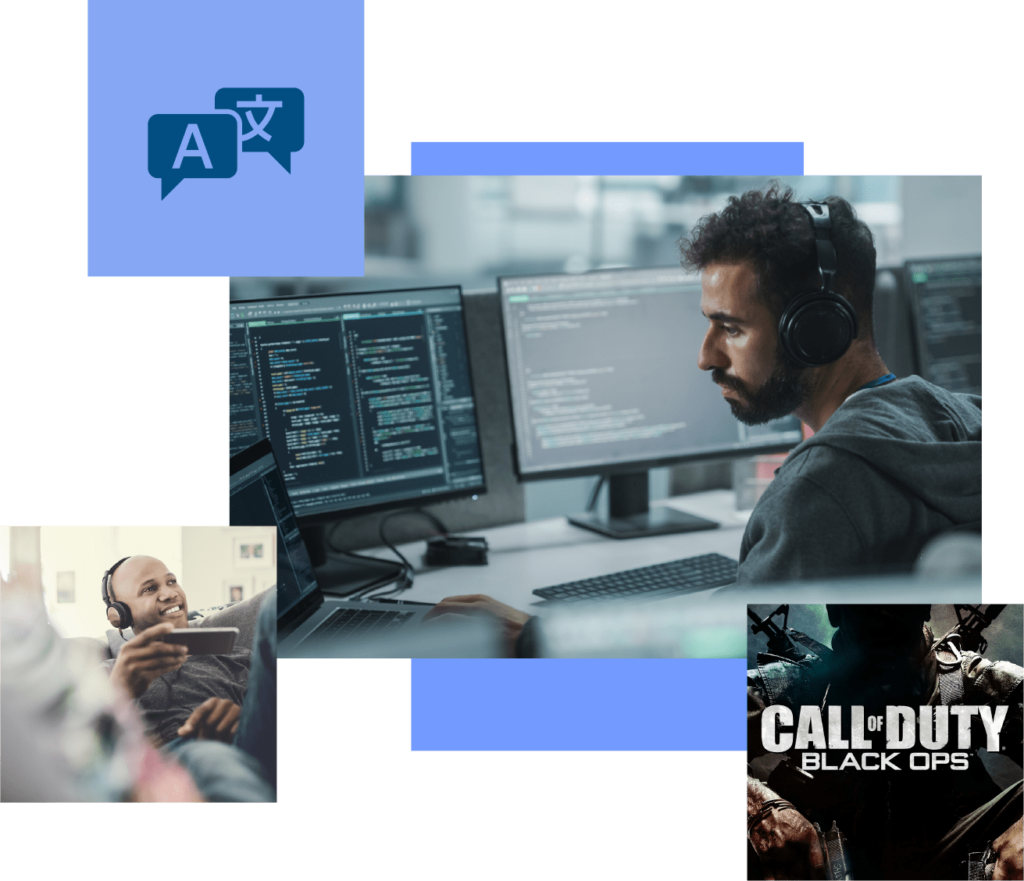 The agile localization solution you've been looking for
A truly agile Content Management System (CMS), XLOC simplifies localization with a proprietary suite of web-based applications and tools designed to streamline the asset integration and build process across all games, regardless of development structure, format or platform.
No other localization solution is more agile or adaptable. Its highly flexible technology framework enables simultaneous development, efficient department coordination across the entire localization process, and absolute customization for your teams' unique requirements.
Powerful features and functionality
With broad features and functionality, XLOC serves as your core application for localization, supporting an array of valuable tools for producers and localization managers, developers, QA and translators. Check out XLOC's high level features below.
Allows immediate access by and input from team members from anywhere in the world.
Producers, Developers, Translators and QA all work from the same interface.
XLOC accommodates all development environments, game file structure and formats – and is customized to meet your style and requirements.
A clean User Interface empowers collaboration, maximizes visibility and maintains the integrity of source data.
XLOC dynamically synchronizes new assets with localized game resources, proactively generating current and changed asset lists.
Supports 30+ languages in both single- and double-byte fonts.
Create prototype builds prior to translation and instantly generate game files for localized drop-ins or builds.
Quality check string assets before delivery to developers to ensure every delivery is of the highest quality.
Centralized Translation and Fuzzy Matching
Reference, link, reuse and search translation terms. Leverage Fuzzy Matching on a string-specific level, as well as global population.
Google Sheet and memoQ connectors available.
Check how XLOC can benefit you
We're always here to help
Continued Enhanced API integration with Game Engine and TM hooks coming shortly.
Supports all game platforms and languages.
Supports any game file structure and formats.
Powerful extended search, commenting and error checking features, to ensure the integrity of the data for all users. Dependable central repository.
Customized interface localized into English, Chinese, Japanese and Korean.
String history and status allows various service lines to track, test and approve localization efforts.
Powerful search features, including multi-choice options.
In-line editing for quick changes to strings.
Saved searches for creating customised workflows.
Robust messaging for production autonomy and troubleshooting.
Addition of a new group category. One to create a group on source upload and a new one to contain the groups created by the user.
Column widths are saved depending on what the user sets them to.
More metadata options added to the Results Column feature, more info to search on and to share with your translators.
LQA Change Log page has been updated, lots of great additions.
Addition of Verification Checks to run (A) a comparison of a terminology doc provided against the strings in the text files and (B) against 6 validation types.
Find out how XLOC's CMS can help solve your localization challenges
Share your details in the form below and we'll be in touch shortly to schedule a demo of XLOC's capabilities